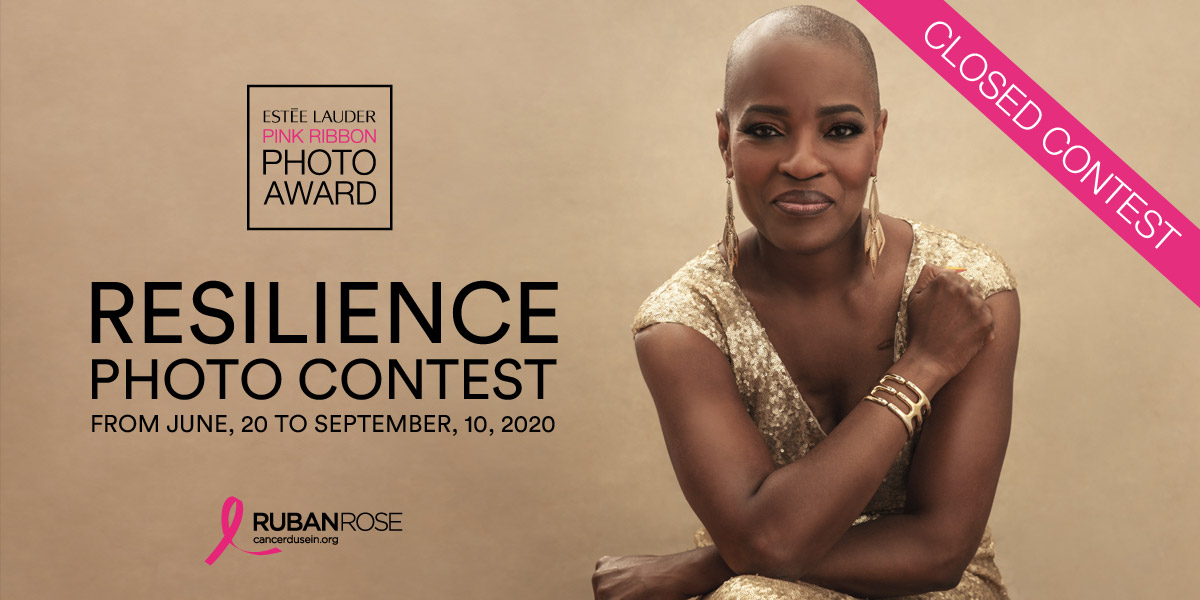 Estée Lauder Pink Ribbon Photo Award: 9th Edition!



October 1, 2020: announcement of the finalists!



The competition was held from June 20 to September 10, 2020, under the theme RESILIENCE.
The finalists will be announced on October 1st jointly on this website and on the website set up by our partner téva - the first French TV channel dedicated to women - to elect the Téva Public Prize 2020 (open votes from October 1st to 15th).


[Photo Credit: Alice Prenat]




Our 8th edition's winners!
On November 8, as part of
Paris Photo 2019
, the names of the winners of the
three Jury Prizes
and the
Téva Audience Award
were announced:
Géraldine Aresteanu
for the Grand Jury Prize,
Vanessa Corbelin
and
Christian Izorce
for the two Accessits Prizes and
Guillaume Bresson
for the Teva Audience Award.
Discover their photographs and stories!



The book



Published in 2017, on the occasion of the 25th anniversary of the Pink Ribbon, the book brings together the winning and finalist photographs of the first six editions of the Estée Lauder Pink Ribbon Photo Award (2012-2017).