Estée Lauder,

Evelyn H. Lauder

& the Pink Ribbon
Estée Lauder Companies Pink Ribbon Photo Award

The origin: the Pink Ribbon

In 1992,

Mrs. Evelyn H. Lauder

, then Senior Corporate Vice President of

The Estée Lauder Companies

, co-created the signature

Pink Ribbon

with Alexandra Penney, then editor of SELF and launched

The Estée Lauder Companies' Breast Cancer Awareness Campaign

(now known as

The Breast Cancer Campaign

) and began handing out pink ribbons at the brands' beauty counters around the world.

Since then, through Mrs Lauder's vision, the

month of October

has become the annual meeting of this awareness campaign worldwide.


In 1993, Mrs Lauder decided to do more by supporting the Research againts breast cancer: she founded the

Breast Cancer Research Foundation

(BCRF), a nonprofit organization committed to achieving prevention and a cure for breast cancer. The BCRF provide critical funding for cancer research worldwide to fuel advances in tumor biology, genetics, prevention, treatment, metastasis and survivorship.


Since 1994 in France, this fight and these actions have been undertaken by the local non-profit organization -

Ruban Rose

.
Jointly founded by The Estée Lauder Companies France and Marie Claire magazine, the Association has two important missions: to raise wide public awareness about the importance of early screening, and to support research.
More than € 5,6 million since the first edition of its

Prix Ruban Rose

in 2004, have been given to breast cancer research projects.


---
Evelyn H. Lauder & the photography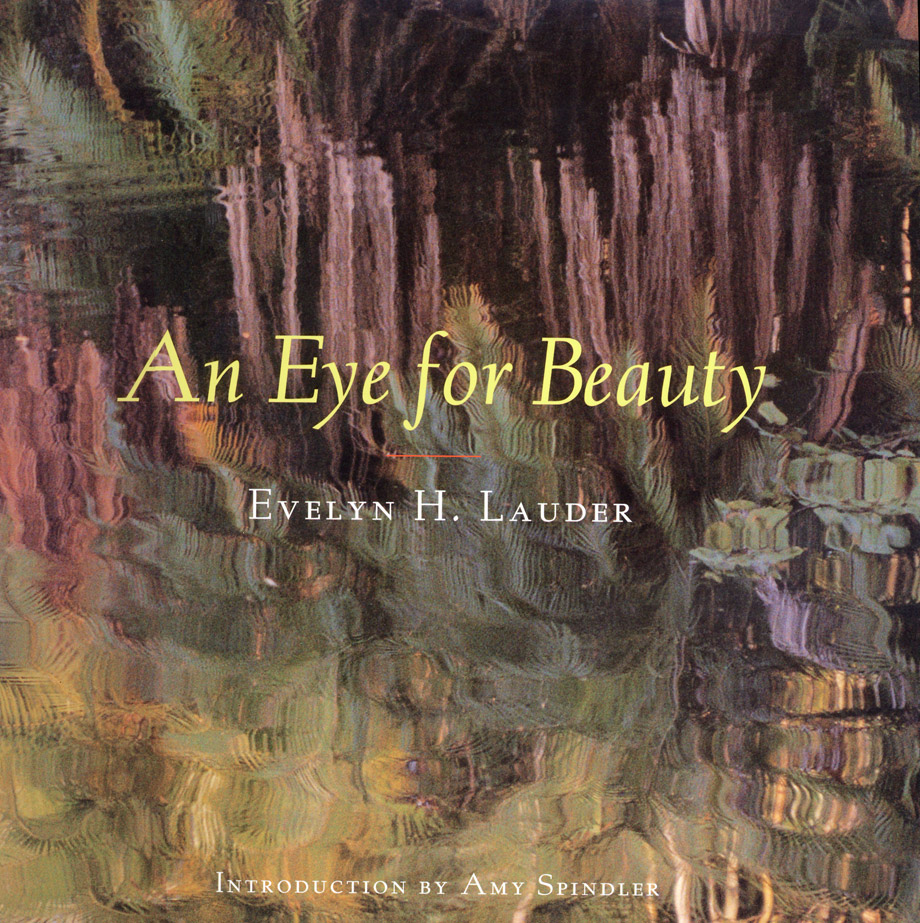 An Eye for Beauty, photographs by Evelyn H. Lauder, Harry N. Abrams INC, 2002
Mrs. Evelyn H. Lauder
was also a passionate photographer.
Her art is represented in many public and private collections, including
The Brooklyn Museum of Art
,
The Whitney Museum of American Art
,
The Museum of fine Arts
in Houston, and leading medical facilities in the United States and abroad.
In 2012, a few months after the passing of Mrs. Lauder (2011), the Estée Lauder Companies Pink Ribbon Photo Award was created by The Estée Lauder Companies France in order to support the actions off the French Ruban Rose organization and in homage to Mrs. Evelyn H. Lauder, her commitment to the fight against breast cancer and art.